by Location Type
by State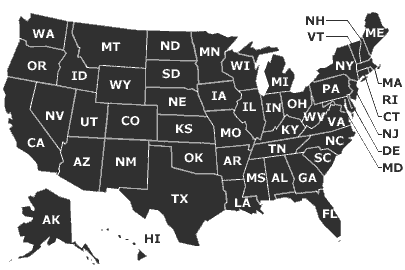 Browse WhichGun.com's database of local shooting ranges, retail firearms stores, training facilities, and gunsmiths by clicking on your state in the map above. New locations are added daily.
Are you a local business owner who would like to be listed on WhichGun.com? Basic listings will always be free. Click here for more information on how to list your business in WhichGun.com's local database.
Found an error in a listing? Please let us know about it. While WhichGun.com strives for accurate and error-free information, mistakes can of course still be made.